Which is the Best Online Zero Balance Bank Account?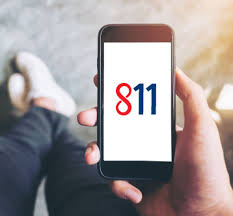 Savings Account is a safe financial product where individuals can deposit and withdraw money as and when required. Typically, people have to visit their nearest bank branch and fill up physical forms to open a savings account. Moreover, most savings account have a monthly minimum balance requirement. 
In the last few years, some banks have introduced online zero balance savings that customers can open from the comfort of their home without maintaining any minimum average balance.  
 In this article, we will compare the features and benefits of different digital zero balance accounts. 
But first, here are some of the things that you need to keep in mind before opening an online zero balance account:
PAN, Aadhaar number and an Aadhaar-registered mobile number are essential to open these digital accounts. 

As these accounts are digital accounts, you have to open the account through the bank's website or app. You cannot visit a bank branch to get your online account opened.

You need to complete the full KYC of your account within 12 months to continue using the account. You can visit the nearest bank's branch with the necessary KYC documents or book an appointment to complete your KYC process. If you don't complete the full KYC process within 12 months, banks will close your online zero balance account. 

The total balance in the account before full KYC should not exceed Rs.1 lakh at any time.

Before full KYC, the total amount of transactions in the account should not exceed Rs. 2 lakh in a financial year. 

After the full KYC process, the bank will convert your account to a full-fledged savings account without any restrictions. 
Kotak 811
Kotak 811 is the zero-balance digital savings account from Kotak Mahindra Bank. You can open Kotak 811 by visiting the website or downloading the Kotak 811 Mobile Banking application.  One can also open a full-fledged Kotak 811 without any restrictions through video KYC process. 
Indian resident citizen above 18 years of age can open a Kotak 811 Account. 
The online account opening is simple, and the process takes a few minutes. You need to add your mobile number where you will receive an OTP to proceed with the account opening. You have to add PAN, Aadhaar number and other personal details. As the account opening process is instant, you will receive an OTP on your Aadhaar registered number that you need to add to open the account.  
After completing the zero balance online account opening process, you will receive the account number, Customer Relationship Number (CRN) and other such details that you will need to access your account. 
As the account is a zero balance account, account holders don't need to maintain any minimum average balance. 
Kotak 811 comes with a free virtual debit card through which customers can carry out transactions online. Customers can also apply for a physical debit card at a nominal annual cost.
Ujjivan Bank's Digital Account
Ujjivan Small Finance Bank offers a digital savings account that one can open instantly without any minimum average balance. 
Features of the account: 
Get free debit card for 1st year

Free SMS alerts on transactions

Avail free unlimited transactions on Ujjivan Bank ATM and up to 6 free transactions on other bank ATMs

Get your queries solved with 24*7 call center 
Avail Rs. 1 lakh accidental insurance on Rupay debit card
Fincare Small Finance Bank's 101-First Savings account
101-First Savings Account is a zero balance savings account from Fincare Small Finance Bank. It is a digital savings account, and you can open it within a few minutes from anywhere. 
Here are some of the features:
Pay bills, set up flexible standing instructions, transfer funds etc., through the mobile banking application. 

Account holders get a free virtual debit card with zero debit card maintenance fee. Accountholders with physical debit card get eight free ATM transactions, including financial and non-financial transactions per month. 
One can open a Fixed Deposit through the digital account and earn interest up to 6.75%. 
Easy upgrade to 101 Priority Account is available. 
Indian Bank Zero Balance Account
Indian Bank also offers online zero balance savings account to their customers.  IB DIGI – Online SB Account is the digital zero balance savings account from Indian Bank. 
Here are some of the features of the account: 
Customers can open the account with the help of their PAN card, Aadhaar number and a phone number registered with Aadhaar. 
Resident Indian individuals above the age of 18 years can open the account. 
Institutions and joint account holders cannot open this online savings account. 
You can open the savings account online, and you will receive your account number, CIF number on your registered email address. 
Banks offer a free Special RuPay Classic during the account opening process. 
Conclusion: In this article, we have come across some of the best online zero balance accounts. Before applying for an online 0 balance account, it is essential to compare the different features and benefits of the accounts. Kotak 811 is the best online zero balance savings account. Kotak 811 can be opened instantly or through the video-KYC process. Moreover, you can access hundreds of different banking facilities through mobile banking or internet banking. To know more about zero balance savings account visit Kotak Mahindra Bank Website.