Learn To Reduce Your Operational Costs With These Useful Tips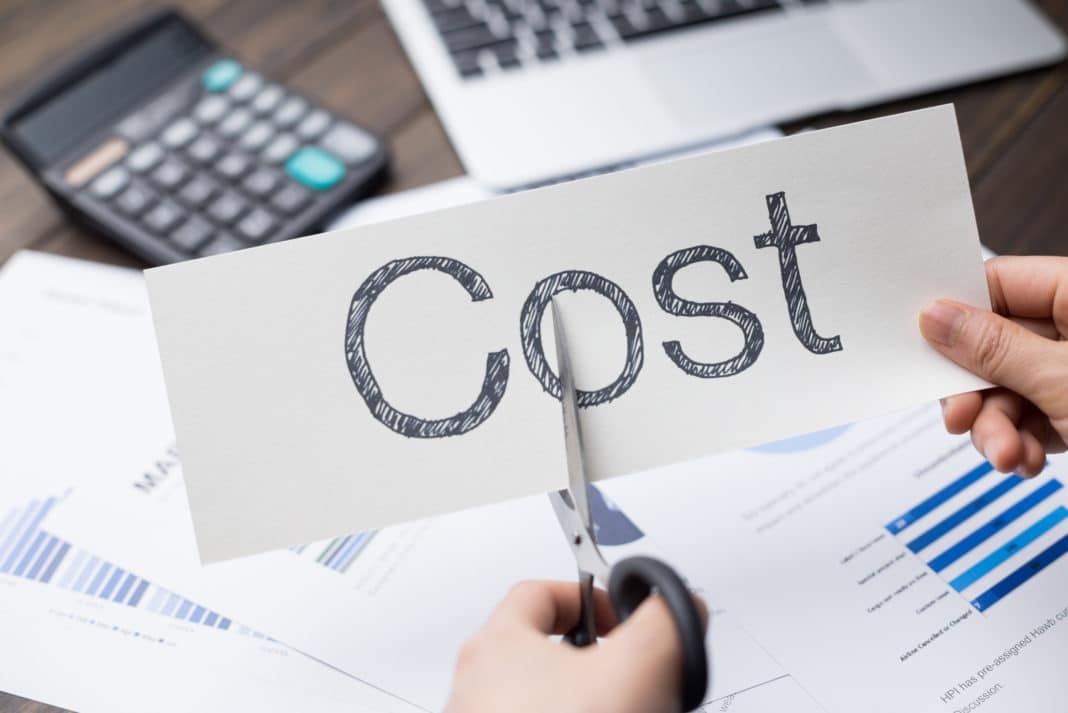 Operating cost is the fundamental of all on-going business; however, it is one aspect which affects your profit margin directly at the end of the day.
According to a 2019 report by ResearchGate, business organisations depend heavily on digital innovation and analytics to cut down their operational costs. Various organisations allocate separate budget and form digital boards to curtail costs by more than half to build a more sustainable, cost-efficient business unit.
Even if going online may help you keep your operating costs considerably low in contrast to your offline business, it is surely not the optimum solution to go for, unless you take proper measures. In a general scenario, you may require physical space of operation and a full-time staff team, and as you grow further, these variables keep on expanding proportionately.
Therefore virtual or not, considerably lowering the operational cost is the ultimate precedence of every business unit, and fortunately, there are certain ways or strategies available to achieve that.
Outsourcing Your Low-Value Task
Chalk out your finances, and find out which tasks you can manage without doing it internally. The cost of getting some tasks done in-house is sometimes more than outsourcing them.
For example, you can always hire some freelancers to look after your tax filings and issues relating how to pay gst online. This saves you from hiring and paying one permanent employee to do this job for you.
Plan it out, segregate and then outsource all those tasks to individual, firms or agencies that will do the job cost-effectively.
This is not new, as many big players and industries do it this way and get the job done by outside contractors across the globe. This way you don't have to compromise with the quality and even you save some bucks at the same time.
According to Hexagon consulting, India's outsourcing space stands at roughly $US 118 bn, clearly showing India's supremacy in the outsourcing scenario.
Outsourcing isn't as forthright as it sounds. Finding a good fit and talent may make the process lengthy at times; however, it is possible with a qualified firm and team if you are serious enough to cut down on the operational cost.
Manage Your Waste
Waste is unquestionably one of the major avertible losses incurred in many businesses. Keeping laptops, printers and corridor lights always on, unoccupied premises or toilets lit unreasonably, barely used or printed paper dumped in the dustbin, unnecessary usage of colour prints, and other wasteful habits are easily avoidable.
Companies don't even realise that they fall under a huge cost burden arising only from inefficiently managed waste.
Try to use of low-consumption LED illumination in your workplace and office. Rebuild your office structure if possible, to harness sun lights during the day to reduce electricity consumption. You can even install mechanism for rainwater harvesting, which will bring down your water cost.
Therefore, raising awareness, proper planning, setting up measures, observing and regulating the usage of waste will help you bringing the operation cost down to a considerable amount.
Invest In Alternative Energy
It is a widespread practice in Indian businesses to heavily depend on electricity generated from coal or diesel. However, if you look closely, electricity cost can eat up a lot of share from your profit.
With careful investment in alternative energy sources like solar panels, which is the cheapest of all energy alternatives available at this moment, you can save a pocketful of money in the long run. In India, you get almost 300 days of sunshine every year, making it the best condition to harness solar power.
According to Times of India, experts claim that 1kWp solar plant can produce on an average over 4.6 kWh of clean and green electricity on a daily basis (considering you get at least 5 hours of sunshine). Moreover, the per-kW-cost for solar panel installation in India is approximately Rs 50,000. This is quite economical when you compare it with the amount of cost you bear for electricity generated from fossils.
Try out various other alternatives like a wind turbine, water turbine, biogas and others if those are feasible for your business based on location and ease of installation.
Systematic Approach
Some business houses clearly lack well-defined processes that facilitate them to function more resourcefully. The consequences can be substantial.
In common practice, business houses employ more personnel than they actually need for the task. In some instances, employees keep repeating the same work process without the desired output due to lack of proper guidelines or protocols, increasing the operational costs.
Therefore leaner workforce and processed methods can actually bring in more productivity at less cost and time.
Still, installed systems have to be monitored and updated on a regular basis, which will reduce your on job training cost and also ensure the smooth functioning of your business. Likewise, if you're thinking to outsource your work to specialised agencies, simulated assistants or outside contractors, smooth and effective system is obligatory.
Invest In Automation
Automation is a wonder pill for your organisation, which runs hand-in-hand with the installed system and makes your business more cost-effective. Use of various applications like SaaS allows your business functioning to involve fewer human resources, resulting in a huge reduction in cost incurred in high-paying salaries.
For example, Canadian airline firm Canadian North made use of 'EchoVera – AP Automation & Intelligent OCR' to systematise its handling of trader invoices – to manage $300mn every year. This actually led to substantial cost savings.
Modern technology and expertise can seriously reduce business workload, manage inefficient cost and bring in more profit.
Therefore, it is essential to decide on the right technology and automation tools based on your business to cut on manual involvement and increase productivity, which, in turn, will make your business more efficient in every way.
Optimise Your Purchase
Whether it is a commercial or industrial enterprise, purchases and procurement in your business can generate a massive amount of cost to the company. Therefore, optimising your purchases also means reducing your operational cost.
So, it is indispensable to rethink your purchase volumes, negotiate on your acquisition cost and manage inventory. If possible, try to bring change in your manufacturing process to reduce consumption.
Apart from that, there are various other options available, for which you need to gather thorough knowledge, or hire a professional agency to manage everything from procurement to optimum use of resources, and also the necessary dealings like getting gst tax slabs for you.
Final Words
If you're flabbergasted and uncertain about where to begin, first and foremost you need to create a list of your expenses. Find what is costing you the most, and try to find the inefficiencies and loopholes in your business. Block the bottlenecks in your business process, and you will see your operational cost is lowered significantly.
However, if you are short of expertise or manpower to figure this out yourself, there is no harm in hiring a professional agency to come up with an optimum solution. And even if you pay those agencies or experts a one-time consultation fee, you still end up with information that will be helpful in the long run.